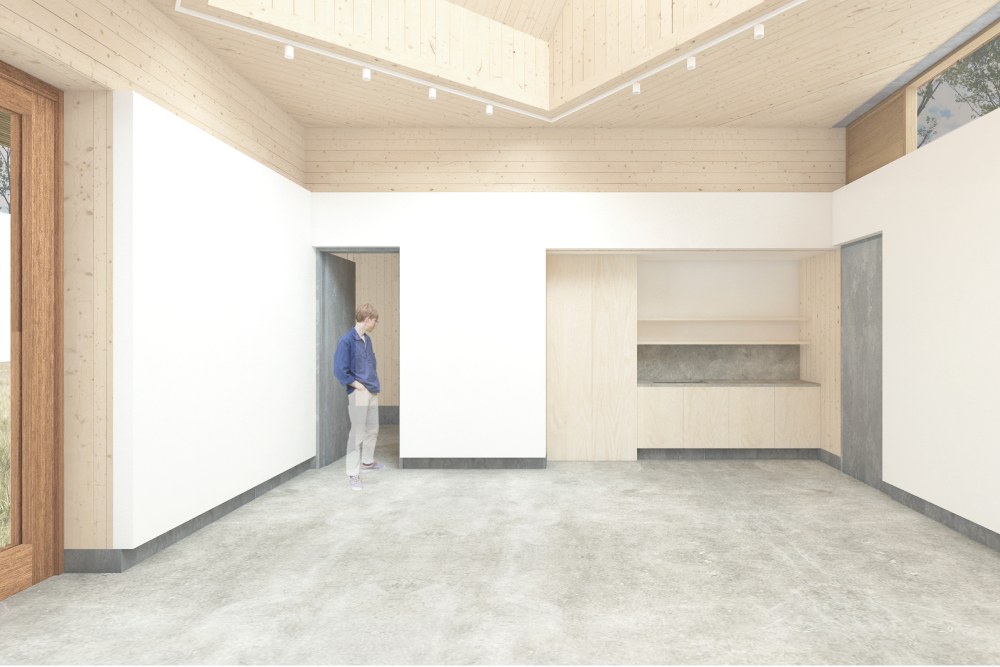 ELLIS-BEAUREGARD FOUNDATION
For the past two years, the Ellis-Beauregard Foundation has been working with the City of Rockland and Baird Architects to design and permit a new artist residency and multi-use performance/exhibition space in Rockland, Maine. Construction of the project on the Foundation's Knowlton Street property began in Summer of 2022. The Foundation engaged Baird Architects after a shortlist RFP and the completion of a Pre-Schematic Design study. Joan Beauregard and David Ellis, The Foundation's founders, both lived and worked in lofts in lower Manhattan and then Brooklyn in the late 1960s and 1970s art scene before making their shift to Maine. Their combined benevolence for the arts eventually led to establishing the Ellis-Beauregard Foundation in Rockland. The new project is inspired at once by New York City Artists' lofts and by the current art and arts spaces that have transformed Rockland. Each artist participating in the program will have a high-ceilinged, 19'x21' studio with abundant natural light and attached living quarters. The entire campus is conceived as a Net Zero energy project, employing various construction and mechanical, electrical and plumbing systems to offset carbon footprint and to create a sustainable foundation for the arts in Maine.
About the Ellis-Beauregard Foundation:
The Ellis-Beauregard Foundation (EBF) provides resources and support for artists, engages with community and sustains the legacy of its founding artists, Joan Beauregard and David Ellis.
Their vision is to encourage, expand and sustain the courageous and imaginative dialogue that is fundamental to the arts. EBF celebrates the value of art to transcend cultures and engage with diverse communities. Through its programs, EBF supports the exploration of the common ground that art occupies, the way it engages people, and its ability to reveal our shared human experience.