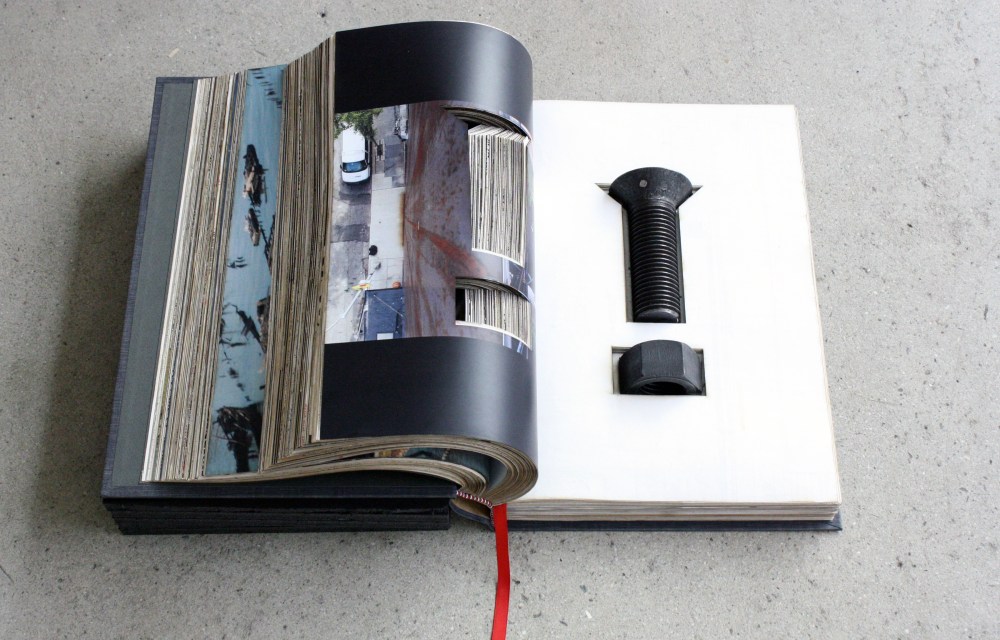 VENICE BIENNALE EXHIBITION

Tod Williams and Billie Tsien curated an exhibition of the unlikely, and sometimes mundane, objects that inspire architects. Matthew Baird Architects was one of a small group of artists and architects from around the world asked to fill a custom-made box with a selection of inspirational artifacts. These boxes were then sent to Venice and displayed at the Casa Scaffali, a haunting, Wunderkammer-like context for a disparate collection. The result describes the similarities and differences between the invited contributors.

The 12 objects Matthew Baird selected from around the office are a daily presence in his life. A few are relics of the past, while others are actual artifacts salvaged from project sites. Still others are representative of the materials that inspire and color our work. Each object has nurtured his imagination and influenced his creative process. These objects were situated in carved voids hollowed from the pages of hand-bound books, each assembled from collected drawings, sketches, documents, correspondences, and all sorts of works on paper foraged from the office recycling and storage bins. The objects are thus housed in the detritus of the work they inspired. Taken together, they are a window into the everyday life of the studio at work.